Student Athletes of the Year
2015-2016 Cañada Student Athlete of the Year Award Winners
Natie Manalo - Women's Volleyball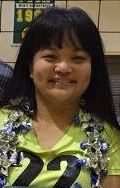 Cañada Women's Volleyball starter as team's libero and top defensive player, Natie Manalo is the 2015-2016 Women's Student Athlete of the Year. A 2015 graduate of Lowell High School in San Francisco, Natie played in nearly every point of every match for the season. She was chosen as a First Team All-League by league coaches. She led the Coast Conference in the total digs and digs/sets statistical categories, which is the primary statistical category by which defensive players are judged. Even more impressively finished the season 3rd and 4th among all California Community College players in those respective categories. Throughout the fall season of play, Natie carried 14 units and achieved a 3.71 GPA. As disciplined and competitive as they come, Natie also is thoughtful in her time and demonstrates her knowledge by coaching an Under-12 juniors club for Monsoon Volleyball Club in Redwood City. Natie exemplifies the virtue of performance on the court, in the classroom and in the community that the Hall of Fame award is meant to be recognized.
Jacob Martinez - Men's Baseball
Jacob Martinez ended the season leading the team with an overall .377 batting average in 36 games. He also had the team lead with 58 hits on the season and a .425 on base percentage batting in the lead off spot of our line up. He scored 23 runs and also drove in 20 runs. He was second on the team in doubles (12) and had a couple of triples and a home run as well. Jacob stole 15 bases and was caught only twice. He played every inning of every game as a Canada Colt in the last two seasons.
2014-2015 Cañada Student Athlete of the Year Award Winners
Ariel Mangum - Women's Volleyball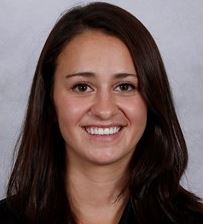 A two-year Captain of the Women's Volleyball Team, Ariel Mangum, a local standout from Aragon High School, achieved success as both student and athlete during her career at Cañada. In the 2014-2015 season, Ariel was named the First-Team All-California Community College Athletic Association selection with 428 digs as a sophomore, ranked 10th in the CCCAA in digs per set (5.42), ranked 16th in the conference in total digs, served up 40 aces, and had 90 assists and 64 kills in 22 matches. In the classroom, Ariel achieved success by earning a position on the Dean's List four straight semesters, having graduated Magna Cum Laude with an AA in Interdisciplinary Studies, Social and Behavioral Sciences. Ariel's skillset in covering the court, good ball control, and passion provided her the opportunity to accept a scholarship to Barry University as a Sports Management Major. At Barry University, she earned a spot on the Fall Semester Dean's List with a 3.9 gpa and the Sunshine State Conference Commissioner's Honor Roll's list.
Rohndell Goodwin- Men's Basketball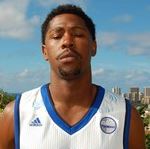 A Merrill West High alumnus out of Tracy, CA, Rohndell Goodwin did everything he could for the Cañada's Men's Basketball Team. That meant upping his averages in points, rebounds, and assist from freshman year to sophomore year, which concluded with recognition as Northern California's Juco Player of the Year, 1st Team All-Conference, Ohlone and Foothill Tournament Most Valuable Player, and the Team's Most Valuable Player. His 2014-2015 statistical lines were 17 ppg, 5.2 rpg, and 2.5 apg, leading the team to their first California Community College Championship Final-Four appearance since 1998. His versatility, ability to score, and unselfishness was widely recognized across the nation. Rohndell accepted a full scholarship to Chaminade University, where he was named Honorable Mention All-PacWest Team while being the team's second leading scorer.
Before leaving to Honolulu, Rohndell graduated Cañada with an Associates of Arts Degree (2.7). He is now majoring in Communication.
2013-2014 Cañada Student Athlete of the Year Award Winners
Sarah Rotter - Women's Golf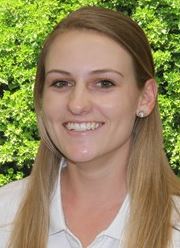 A Fremont native, Sarah graduated from Mission San Jose High School where she led the team to a conference championship. In her two years at Cañada, Sarah was team medalist with an average of 76.She was a 1st Team All-Coast Conference selection and Conference Most Valuable Player. Sarah led the team to two consecutive Northern California Championships and this season led the Lady Colts to a 2nd place finish in the State Championship. She was also medalist at the North/South Invitational tournament this season.
Sarah has a 3.3 GPA and received a golf scholarship from Sonoma State University where she will pursue a degree in Business Administration.
Dylan Cook - Baseball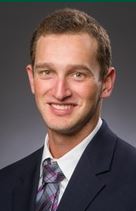 A two year starter for the Colts, Dylan played 1st Base, 2nd Base, Shortstop and Left Field. As a freshman, Dylan carried a .315 batting average and earned 2nd Team All-Coast Conference. This season, Dylan batted in the middle of the order and helped lead the Colts to a 2nd place conference finish and a berth in the State playoffs. He batted .311 in the Coast Conference and had 49 hits, 27 RBI's and scored 28 runs. He was selected 1st Team All-Coast Conference.
Dylan has a 3.0 GPA and is being actively recruited by various universities at this time.
2012-2013 Cañada Student Athlete of the Year Award Winners
Annika Nousiainen - Women's Golf

The Female Student-Athlete of The Year recipient is Annika Nousiainen from our Women's Varsity Golf team. The Redwood City native has a 3.75 GPA and 1.5 handicap. She led the Lady Colts to the 2012 State Finals. Annika attended Truckee High School in Northern California where she led her team to two consecutive 3rd place finishes in the State High School Golf Championships. Annika then played golf at College of the Desert and competed in the Southern California regional tournament. Family health issues brought her back to Redwood City in 2012 where she led the Lady Colts to a Northern California Championship and a 3rd place finish in the State Championship. She received a scholarship to play golf at Point Loma Nazarene University in San Diego next fall and plans to study Business Administration.
Pierce Precht - Baseball

Pierce Precht, a two year starting pitcher on our Varsity Baseball team is the Male Student-Athlete of The Year. The 6'1 left handed pitcher was a starter for the Colts in 2012 and 2013. Pierce graduated from San Mateo High School, where he was named Peninsula Athletic League Pitcher of the Year in 2010. As a freshman at Cañada he posted a 6-3 record in 10 starts with a 3.02 ERA and earned 2nd Team All-Coast Conference. This season, Pierce was 6-4 in 13 starts with 1 save, 1 shutout, 2 complete games and a 3.01 ERA. He was nominated 1st Team All-Coast Conference. Pierce has a 2.7 GPA and plans to major in psychology. He is being actively recruited by various universities at this time.
To be eligible for the award, a student-athlete must be classified as a California Community College student-athlete and have notable achievements in three areas of excellence: Classroom, Character, and Competition. The student-athletes' are awarded rings courtesy of Jostens Ring Company.
Congratulations and continued success to all outstanding student body members!