Past Commencement Speakers
2018 Keynote Speaker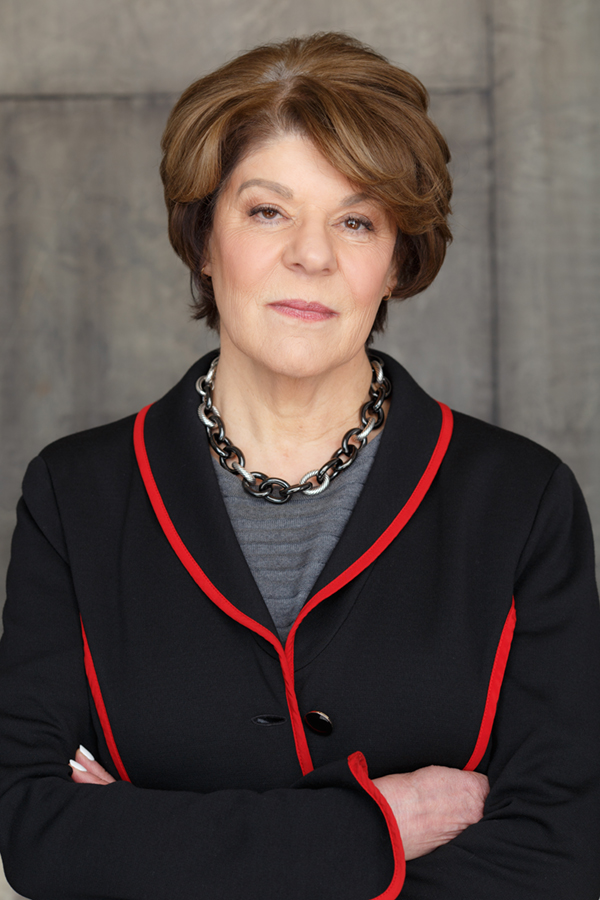 Estela Mara Bensimon
Estela Mara Bensimon is Dean's Professor in Educational Equity at the USC Rossier School of Education and Director of the Center for Urban Education, which she founded in 1999. With a singular focus on increasing racial equity in higher education outcomes for students of color, she developed the Equity Scorecard—a process for using inquiry to drive changes in institutional practice and culture. Since its founding, CUE has worked with thousands of college professionals—from presidents to faculty to academic counselors, helping them take steps in their daily work to reverse the impact of the historical and structural disadvantages that prevent many students of color from excelling in higher education. The innovative Equity Scorecard process takes a strengths-based approach starting from the premise that faculty and administrators are committed to doing "the good." CUE builds upon this premise by developing tools and processes that empower these professionals as "researchers" into their own practices, with the ultimate goal of not just marginal changes in policy or practice, but shifts on those campuses towards cultures of inclusion and broad ownership over racial equity.
Professor Bensimon's critical action research agenda has been supported by grants from the Ford Foundation, Bill &Melinda Gates Foundation, Lumina Foundation, Teagle Foundation, The William and Flora Hewlett Foundation, and The James Irvine Foundation.
Dr. Bensimon has published extensively about equity, organizational learning, practitioner inquiry and change; and her articles have appeared in journals such as the Review of Higher Education, Journal of Higher Education, Liberal Education, and Harvard Educational Review. Her most recent books include Critical Approaches to the Study of Higher Education (co-edited with Ana Martinez-Aleman and Brian Pusser) which was selected as the 2016 Outstanding Publication by the American Education Research Association, Division of Postsecondary Education; Engaging the Race Question: Accountability and Equity in US Higher Education (with Alicia C. Dowd), Confronting Equity Issues on Campus: Implementing the Equity Scorecard in Theory and Practice (co-edited with Lindsey Malcom).
Dr. Bensimon has held the highest leadership positions in the Association for the Study of Higher Education (President, 2005-2006) and in the American Education Research Association, Division on Postsecondary Education (Vice-President, 1992-1994). She has served on the boards of the American Association for Higher Education and the Association of American Colleges and Universities. She was the Chair of AERA's Social Justice and Action Committee. In 2007, Dr. Bensimon was presented with a Distinguished Service Award in recognition of exceptional commitment to the Association for the Study of Higher Education (ASHE) and significant contribution to its success. The University of Wisconsin system awarded Dr. Bensimon with the Outstanding Women of Color in Education Award in 2010. In 2011, she was inducted as an AERA Fellow in recognition of excellence in research and received ASHE's Council on Ethnic Participation Founders Service Award. In 2013, she received the Association for the Study of Higher Education Research Achievement Award. She is a recipient of the USC Mellon Mentoring Award for faculty and Distinguished Service Award from the Association for the Study of Higher Education. In 2015, she received the American Association of Hispanics in Higher Education (AAHHE) Outstanding Latina Faculty Award for Research & Teaching, and the Distinguished Alumni Award from Montclair State University's College of Education and Human Services.
In 2017, she was elected to the National Academy of Education and she was presented with the 2017 Social Justice in Education Award by the American Education Research Association. Her opinion pieces have been published in Inside HigherEd, Denver Post, Sacramento Bee, and Zocalo. In January 2018, Governor Jerry Brown appointed Dr. Bensimon to the Education Commission of the States. She is the 2018 AERA Division J Research Award recipient. She also serves on the Board of Directors of the Campaign for College Opportunity.
Dr. Bensimon was associate dean of the USC Rossier School of Education from 1996-2000 and was a Fulbright Scholar to Mexico in 2002. She earned her doctorate in higher education from Teachers College, Columbia University.
Laura Martinez - 2016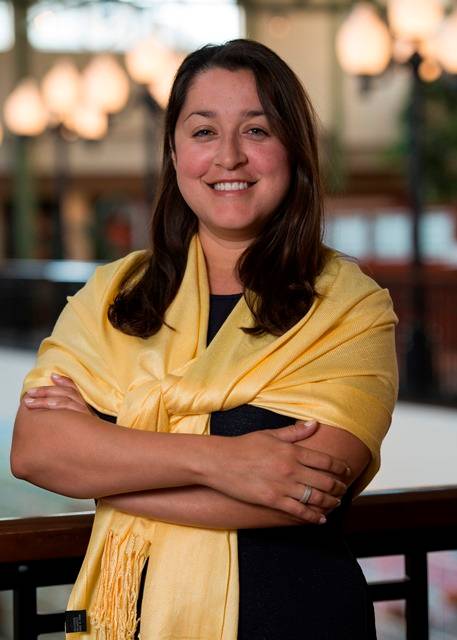 Raised in East Palo Alto, Laura has spent more than a decade working with East Palo Alto youth (and their families) and is keenly aware of the community concerns that still need support. In fact, her passion to educate youth on the importance of preparing for college, career readiness and participating in extracurricular activities was a driving force behind her desire to become a leader in her community.
In 2008, Laura became the first Latina council member to serve the City of East Palo Alto. In 2011, at the age of 27, she was elected the youngest serving, and first Latina mayor, in East Palo Alto's history. While she served as city council member and mayor, Laura worked to successfully balance the city's budget without layoffs, prioritized the economic development plan and promoted health and recreation by supporting the city's first open space park. She also worked to bring a full-service grocery store to East Palo Alto, helped to improve safety through building more sidewalks to schools and supported a gang dismantling operation reducing overall crime by 15 percent. In addition, she was selected by Silicon Valley/San Jose Business Journal as one of the "Top 100 Women of Influence" in 2012 and "40 Under 40" in 2015.
Laura was appointed to the Sequoia Union High School District and served as a Trustee from March-December 2015. In addition, she is an Expanded Learning Director at Aspire Public Schools, supporting students and families at East Palo Alto Phoenix Academy. She serves on the board of East Palo Alto Police Activities League.
The first in her family to graduate from a four-year college, Laura received a Bachelor's degree in Sociology, with a minor in Spanish, from Whittier College. She currently resides in East Palo Alto.
Congresswoman Jackie Speier to Give Keynote at Graduation - 2015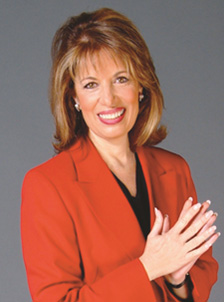 Like many Cañada students and staff, Representative Jackie Speier has lived her entire life in the Bay Area. Prior to her election to Congress, she served in elected office as San Mateo County Supervisor, California State Assembly Member, and State Senator. In total, she has over 30 years of representative public service. She graduated from Mercy High School in Burlingame, and went on to earn a B.A. from UC Davis and a J.D. from UC Hastings College of Law.
As a young lawyer, Jackie Speier was legislative counsel to Congressman Leo Ryan in the 1970s. You may remember, or have read about, the People's Temple and the tragic events that happened in Jonestown, Guyana. In the attack that left Congressman Ryan and six others dead, Jackie was shot five times and clung to life for 23 hours on a dusty airstrip before aid arrived. After her rescue and a difficult trip back to the US, she still faced arduous, multiple surgeries and treatments. In 2007, she wrote, "I was 28, a single woman who could hardly feed herself and whose body was maimed and scarred. One day I realized that if I was going to get over this, if ever I was ever going to go forward, I had to figure out a way not to wallow in self-pity."
Within ten years, Jackie was married to an emergency room physician, Dr. Steven Sierra, and elected, for the first time, to the California State Assembly. In 1994, Assembly Member Speier was on her way to Sacramento, when she received the news that her husband had been in a serious traffic accident. His car had been broadsided by another driver, careening through a stop sign. Dr. Sierra died from his injuries. Their son, Jackson, was two years old at the time. Jackie gave birth to their daughter, Stephanie, just a few months later. Jackie later wrote, "The loss of my husband was traumatic. I no longer even wanted to get out of bed. Yet, I really had no choice. I was the sole support of two children, one yet unborn." For the next eight years, she raised her children and continued to represent her district in the Assembly and later, the State Senate. In 2001, Senator Speier married investment consultant Barry Dennis.
These two widely-known events in Congresswoman Speier's past shaped her life and influenced her career. During her tenure in the legislature, she has authored groundbreaking legislation in child welfare, healthcare, and privacy and consumer protection. Many of her bills have become templates for other state and national legislation. She continually works to expand healthcare coverage, improve our education system, protect the environment and make government more accountable and responsive to the needs of the people. She is committed to protecting the civil and human rights of all Americans and to promoting more sustainable growth policies that create safer and more prosperous communities. She currently serves on the House Armed Services Committee as the ranking member of the Subcommittee on Oversight & Investigations and she serves on the House Select Committee on Intelligence. She is also a member of her her party's leadership team as Senior Whip. In January 2013, Representative Speier was appointed to serve as Vice-Chair of the House Gun Violence Prevention Task Force committee.
Newsweek named Congresswoman Speier to its 2012 list of 150 "Fearless Women" in the world.
Congresswoman Speier once expressed during a campaign, "I believe within my lifetime it is possible that the world will look to America as living proof that people of all backgrounds and ethnicities can come together to create and sustain communities where there is equal access to education, quality affordable healthcare, and an equitable justice system."
Cañada College will welcome with pride Congresswoman Jackie Speier when she presents the keynote address at the 2015 Commencement Ceremony on Saturday, May 30.
Commencement Booklet for 2015
View or download the 2015 Commencement Booklet here.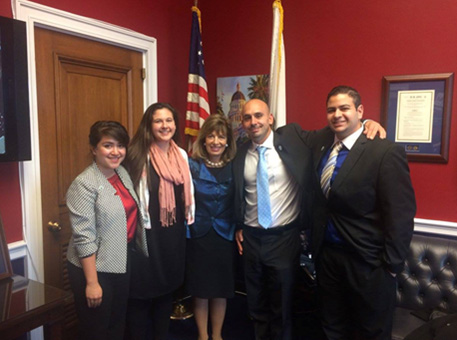 Andrés Roemer - 2014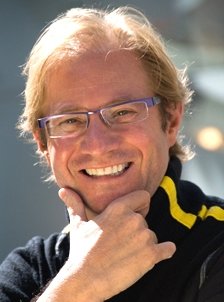 Dr. Andrés Roemer, the Consul General of Mexico in San Francisco, is a diplomat, journalist, civil servant, and scholar. He was born and raised in Mexico City and has earned degrees from the National Autonomous University of Mexico, Harvard University, and the University of California, Berkeley. He is the grandson of orchestra conductor Ernesto Roemer and has had a career as a shaper of policy and opinion in Mexico on political, social, economic and cultural matters. The recipient of various cultural awards and prizes, he was the creator and producer of popular TV Azteca Network and Project 40 programs including Between the Public and Private, In the ring, Think about Thinking, Ciudad de las Ideas, and the Roemer Report.
He has authored 16 books and 2 stage plays that examine such diverse topics as: happiness, art, love, water, soccer, law, economics, crime, evolutionary psychology, government, and public policy. He is a passionate communicator of humanistic science. He is a tireless advocate for human rights, and a leader in building firmer Mexican and American political, economic, and cultural relations. He is the Curator and Founder of the City of Ideas and Brilliant Minds International Festival, which is held annually in the Mexican State of Puebla.
Dr. Roemer is a Senior Visiting Scholar in Cultural Codes and Evolutionary Psychology at the University of California, Berkeley, School of Law.
He has been awarded numerous national and international awards, including the prestigious Elise and Walter A. Haas International Award from the University of California, Berkeley, for his outstanding public service to the people of Mexico. He has been the recipient of the Promotion of Science Award, presented by Nobel Prize winner, Mario Molina and the President of the Mexican Academy of Sciences, Arturo Menchaca. In 2009, he received a National Theatre Award for best author for his play, The Other Einstein. Finally, in 2006, the Microsoft Corporation created the Andres Roemer Award, in his honor, given annually to distinguished individuals for their service to the worldwide community of scholars.
Dr. Roemer is among Mexico's most internationally recognized public intellectuals. Devoting his personal and professional life to empowering individuals to question accepted beliefs and the order of society's complexities, he has emerged as one of the most distinguished Mexican leaders of the 21st Century.