Reserve a Facility
Thank you for choosing Cañada College to host your next meeting, conference or event.
1. Application
Start your application by selecting a category below.
Request Event Space (for SMCCCD Employees) (Submit ten days prior to day of event)
Request Event Space (for Non-SMCCCD Employees)
Request Theater Event Space (for All)
For questions about general space rental contact:
Rachel Corrales (
Senior Accounting Coordinator

)

Business|Operations Office

-

Business Office
For more information about the theater, contact:
John Kenny (
Theatre Events Manager

)

Humanities and Social Sciences

-

Theater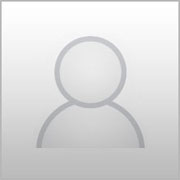 For more information about the Cañada fields and tennis courts, contact:
Matthew Lee (
Program Director

)

Kinesiology, Athletics and Dance

-

Division Office

2. Scheduling
For outside contracts, application must be completed 45 days prior to the date of use.
3. Calendar Clearance
The Facility Rental Office will handle calendar clearance and arrangements per the information provided on the Request for Use of Facilities form. Please know that additional information may also be required depending upon the type of event you are hosting.
4. Insurance
Permittee shall procure and maintain liability coverage. Permittee must provide a Certificate of Insurance (COI) and an Additional Insured Endorsement as specified in Appendix I.
Please note the following requirements:
a) San Mateo County Community College District needs to be listed as the certificate holder and additionally insured;
b) the address on the certificate needs to be 3401 CSM Drive, San Mateo, CA 94302.

If the insurance company wants Cañada College mentioned, it can be listed in the Description of Operations section.
Appendix I – Insurance Requirements for Facilities Use
5. Rental Fees
San Mateo County Community College District Facilities Rental Fees
Please note that not all facilities available to rent at Cañada College are listed in the rental fee rate sheet. If the facility you are interested in is not listed, such as The Grove (cafeteria), please contact Rachel Corrales at corrales@smccd.edu; (650) 306-3271.
6. Event Layout
Your application should include a diagram or drawing detailing the specific requested layout. Here are some sample layouts for large events on the lawn area for outdoor events, the Grove, and Room 6-101 and Room 6-102. Sample Event Layouts
7. Policies
No law, regulation, statute, or District policy shall be violated during the occupancy of District facilities. Specific policies in regards to facility rentals are noted on the Fees, Policies, Forms page.
---
College Sponsored Events
College entities or individuals must adhere to the application procedures and regulations for College Sponsored Events. Please click on the link below for detailed information for College Sponsored Events.

Reservation Assistance
Please feel free to contact Rachel Corrales by email or phone: corrales@smccd.edu; (650) 306-3271 to assist with the application process or answer any questions.