Welcome from the President
Welcome to Cañada College!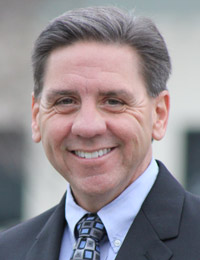 Welcome to Cañada College.  From here you can go anywhere! With nearly 50 years of service providing enriching and life-changing educational opportunities for the residents of San Mateo County, nearly 6,300 students currently call Cañada their home. With support and guidance from award-winning faculty and staff, you may pursue certificates and degrees meant to provide career training or to serve as a transfer gateway to four-year colleges and universities.
Cañada College offers more than 40 quality instructional programs that can provide you with the foundation needed to meet your professional and personal goals. Along with its outstanding programs in the sciences, business, multi-media, medical assisting, the arts, and technical training, the college also provides extensive basic skills training and innovative student support services in counseling, orientation, certificate and degree planning, transfer assistance, and tutoring.
Home to numerous clubs, student organizations, and inter-collegiate athletic teams for men and women, Cañada provides a comprehensive college experience for both new and returning students.  And, if you're seeking a Bachelor's Degree, the Center for International and University Studies has agreements with a variety of universities allowing you to conveniently continue your upper division course work on the Cañada campus.
Financial aid and scholarships are available to many of those attending Cañada.  So, whether you dream of completing your degree, transferring to a four-year institution, or preparing for a career, your future begins at Cañada College.
Lawrence G. Buckley, Ph.D.