Overview
What is the Writing Center?

The Writing Center is a resource open to all Cañada College students seeking assistance with writing assignments and desiring to improve their writing skills. Student writers and Writing Center tutors work collaboratively one-on-one and in group workshops to help students achieve their writing goals. Students receive input during any part of the writing process, from brainstorming to final revision.
Resources for Students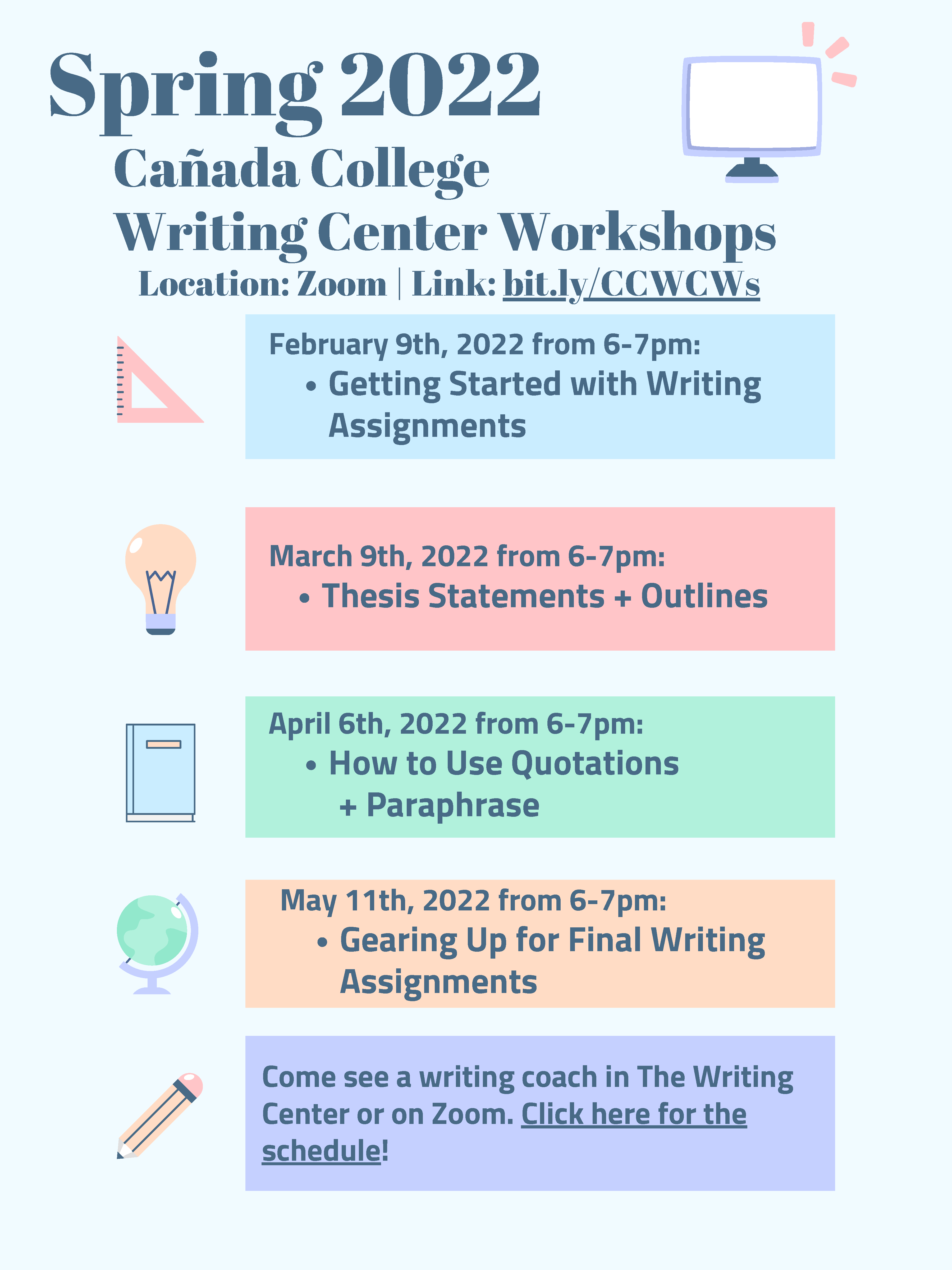 Live Zoom Workshops for Spring 2022--No need to sign up. Just come!
February 9--Getting Started with Writing Assignments (6:00-7:00pm)
March 9--Thesis Statements and Outlines (6:00-7:00pm)
April 6--How to Use Quotations and Paraphrase (6:00-7:00pm)
May 11--Gearing Up for Final Writing Assignments (6:00-7:00pm)
Useful Writing Links
Writing Styles
Online Citation Generators
When using the following links, please make sure to always check your work against the correct style manual that your professor recommends.

Dictionaries