48th Annual Commencement
Saturday, May 28, 2016
Ceremony begin at 10 a.m. | Outside Building 9, Upper Lawn
Free parking will be available in all student lots.
Graduates check in to receive their Graduate Cards by 9am in The Grove, Building 5
Graduates may review their Graduation Packet HERE
2015 Speaker: Congresswoman Jackie Speier to Give Keynote at Graduation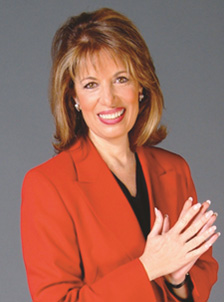 Like many Cañada students and staff, Representative Jackie Speier has lived her entire life in the Bay Area. Prior to her election to Congress, she served in elected office as San Mateo County Supervisor, California State Assembly Member, and State Senator. In total, she has over 30 years of representative public service. She graduated from Mercy High School in Burlingame, and went on to earn a B.A. from UC Davis and a J.D. from UC Hastings College of Law.
As a young lawyer, Jackie Speier was legislative counsel to Congressman Leo Ryan in the 1970s. You may remember, or have read about, the People's Temple and the tragic events that happened in Jonestown, Guyana. In the attack that left Congressman Ryan and six others dead, Jackie was shot five times and clung to life for 22 hours on a dusty airstrip before aid arrived. After her rescue and a difficult trip back to the US, she still faced arduous, multiple surgeries and treatments. In 2007, she wrote, "I was 28, a single woman who could hardly feed herself and whose body was maimed and scarred. One day I realized that if I was going to get over this, if ever I was ever going to go forward, I had to figure out a way not to wallow in self-pity."
Within ten years, Jackie was married to an emergency room physician, Dr. Steven Sierra, and elected, for the first time, to the California State Assembly. In 1994, Assembly Member Speier was on her way to Sacramento, when she received the news that her husband had been in a serious traffic accident. His car had been broadsided by another driver, careening through a stop light. Dr. Sierra died from his injuries. Their son, Jackson, was five years old at the time. Jackie gave birth to their daughter, Stephanie, just a few months later. Jackie later wrote, "The loss of my husband was traumatic. I no longer even wanted to get out of bed. Yet, I really had no choice. I was the sole support of two children, one yet unborn." For the next eight years, she raised her children and continued to represent her district in the Assembly and later, the State Senate. In 2001, Senator Speier married investment consultant Barry Dennis.
These two widely-known events in Congresswoman Speier's past shaped her life and influenced her career. During her tenure in the legislature, she has authored groundbreaking legislation in child welfare, healthcare, and privacy and consumer protection. Many of her bills have become templates for other state and national legislation. She continually works to expand healthcare coverage, improve our education system, protect the environment and make government more accountable and responsive to the needs of the people. She is committed to protecting the civil and human rights of all Americans and to promoting more sustainable growth policies that create safer and more prosperous communities. She currently serves on the House Armed Services Committee as the ranking member of the Subcommittee on Oversight & Investigations and she serves on the House Select Committee on Intelligence. She is also a member of her her party's leadership team as Senior Whip. In January 2013, Representative Speier was appointed to serve as Vice-Chair of the House Gun Violence Prevention Task Force committee.
Newsweek named Congresswoman Speier to its 2012 list of 150 "Fearless Women" of the world.
Congresswoman Speier once expressed during a campaign, "I believe within my lifetime it is possible that the world will look to America as living proof that people of all backgrounds and ethnicities can come together to create and sustain communities where there is equal access to education, quality affordable healthcare, and an equitable justice system."
Cañada College will welcome with pride Congresswoman Jackie Speier when she presents the keynote address at the 2015 Commencement Ceremony on Saturday, May 30.