Community Service Projects
As part of their commitment to the community, the student members of ASID and NKBA take on an ambitious project to lend their design services to a worthy cause. In 2011, the Parkview Childcare Center in Daly City was the recipient of our students' talent and hard work. The project: to transform a little-used space into a comfortable reading area for the preschoolers.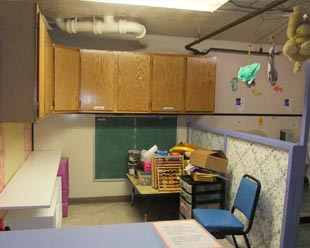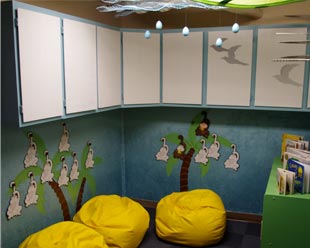 On April 30, 2011, students worked with Rebuilding Together Peninsula on a home renovation project, also in Daly City.