Announcements
Priority Registration for Fall 2023
In order to receive priority registration, you must have an up-to-date Student Educational Plan (SEP) that covers Fall 2023.
If you are not sure if your SEP is current, follow these steps to check:
Sign on to WebSmart.
Click on "Student Account."
Click on "DegreeWorks."
Click on "Ed Plan."
Review your ed plan (SEP) to make sure it covers Fall 2023.
If your SEP does not cover Fall 2023, or you need an SEP, please contact the Counseling Center to see a general counselor as soon as possible.
Priority registration for Fall 2023 begins May 3, 2023.
Cañada College Upcoming Events
Don't miss out on campus events! Visit the Cañada College Events page to see all upcoming events.
---
Looking for a job on campus? Come and work with us at the Disability Resource Center!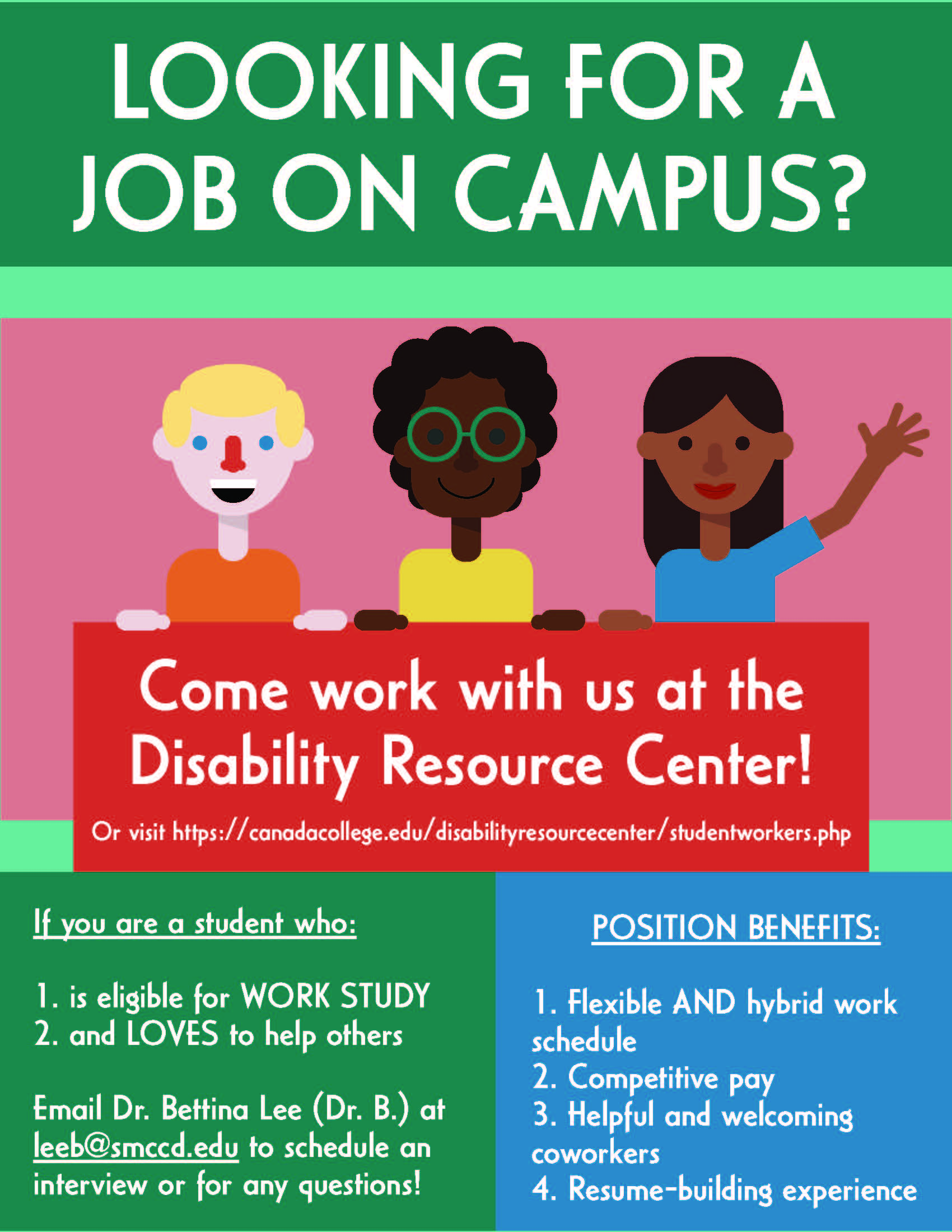 If you're a student who:
Is eligible for work-study

Loves helping others, please email Dr. Bettina Lee (Dr. B.) at

leeb@smccd.edu

to schedule an interview or for any other questions.
Some of the position benefits include:
Flexible and hybrid work schedule competitive pay
Helpful and welcoming coworkers
Resume-building experience
Visit our Jobs and Internships page for more information.
---