Become a Tutor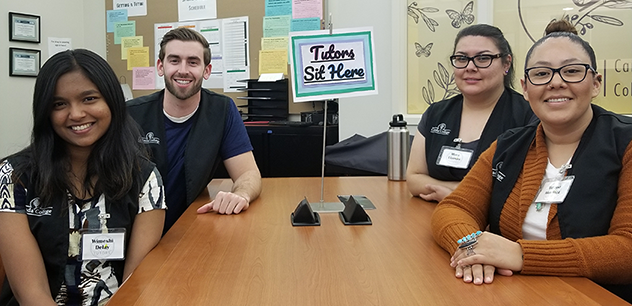 The Cañada College Learning Center offers student-centered, peer-based learning assistance services designed to enhance student academic performance in their courses in order to improve student retention and perseverance toward their academic goals.
If you'd like to help fellow students progress and succeed as they work towards their academic goals, then you may be an excellent candidate for a student assistant or tutor position at The Learning Center.
Available Positions:
Continuously accepting inquiry for all subjects
English, ESL, Statistics, All Humanities, Economics, Business, and Allied Health Sciences and Biology
Qualifications:
A desire to support students
Recommendation from Faculty
Enrollment and completion of LCTR 100 (can be taken prior to or in parallel with your work as a tutor)
Enrolled in at least 6 units
Final Grade of B or better in course tutored
Application:
Cañada College Learning Center Tutor Application
Please fill out and return to Julian Taylor in 9-219A.
For any questions, please contact
Julian Taylor (
Tutor Coordinator/Basic Skills Specialist

)

Academic Support and Learning Technologies

-

Learning Center
(650) 306-3459
BLDG 09-219 A